Child Care Services
Before and After School Program

We have partnered with Waterview Child Care Centre to provide a Before and After School Program. Visit their website for more information.
---
Drop In Program for Parents, Caregivers and Children age 0 to 6 years
Every Monday morning
9:00 a.m. to 11:30 a.m.
Location: Monsignor Philip Coffey Catholic School, 1324 Oxford Street, Oshawa, ON L1J 3W6
This program is free to attend. For more information, please contact FCAP at 905-686-6466.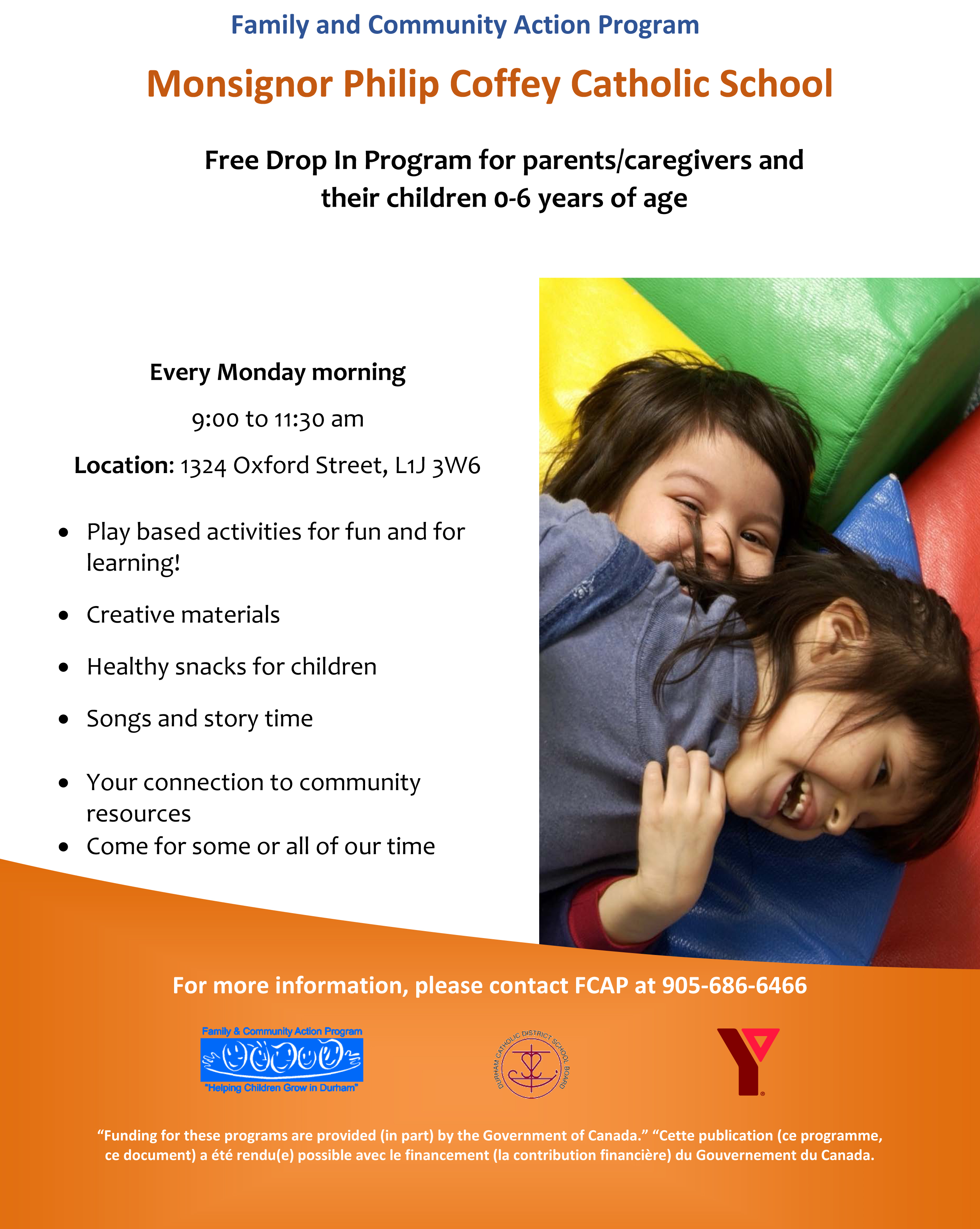 School Contact
1324 Oxford St.
Oshawa, ON L1J 3W6
Phone: 905-723-4241
Fax: 905-723-9521
Board Website | Bullying Report
Principal: Mr. M. Goff
Administrative Assistant:
Catrina Quin
---
Hours
8:55 a.m. - School begins
10:00-10:15 a.m. - Morning recess
11:40 a.m. to 12:40 p.m. - Lunch
2:05 - 2:20 p.m.- Afternoon recess
3:25 p.m. - Dismissal